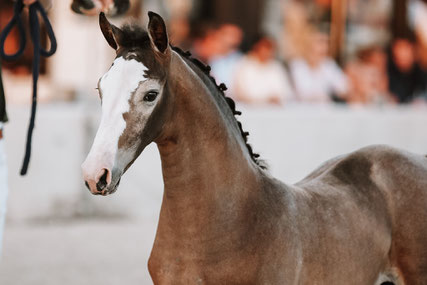 As a huge fan of horse auctions I totally lost the overview of all auctions in Europe. I follow them with interest as marketeer of several amazing auctions, but I also buy foals and horses myself. I was missing a platform where you can find all the important auctions in Europe, so here it is...
When you follow Horse Auctions Europe on Facebook and Instagram, you will see posts and stories about coming and running auctions on a regular base. So if you are ready to buy a new foal or horse, you can easily find the auctions here. But of course you're also welcome to follow the accounts when you just want to enjoy pretty and talented horses.
For the auction organizations I have good news: the posts are for free! A spot on the auction's calender as well. Would you like to see a link to your new auction collection on this website and on our Social Media, please check the page 'the best for your auction'. As a professional and up-to-date Social Media marketeer I can start-up the best marketing campaigns from my Facebook and Instagram account to get a lot of traffic of horse people (and buyers) to your website and Social Media channels. Interested? Let me know.
Have fun during the auctions!
Wendy Scholten
Marketeer of auctions like:
Flanders Foal & Embryo Auction
Holger Hetzel Sport Horse Sales